Head's Welcome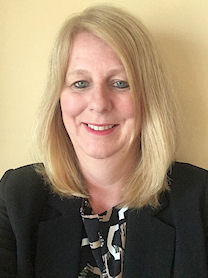 Mrs Mason, our Headteacher.
On behalf of the governors, staff and school community I welcome you to St. Chad's Catholic Primary School.
I am immensely proud to be the Headteacher of St. Chad's – the school I attended as a child! Ours is a happy, welcoming school with many parents and visitors to our school commenting on how friendly and happy our children and our staff are to visitors and to one another.
Our beliefs and curriculum are based on our Catholic foundation and Christ is at the centre of all that we do. We welcome children of all faiths and believe that we can learn a great deal from each other about justice, tolerance and respect.
We aim to do the very best that we can for every child, academically, spiritually and socially, and ask you to support us in our work so that every child discovers and develops their God given abilities and skills during their time at St. Chad's. We believe strongly in a partnership between home and school and are proud of the very good relationships we have with our parents and carers.
This website will give you an insight into the wonderful work and opportunities available at St. Chad's. If you would like to meet us in order to find out more about the school, please contact the office staff for an appointment. We look forward to meeting you.
Yours sincerely,
Mrs S Mason
Headteacher/Principal