Inspections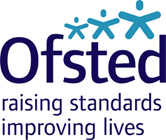 Our school was last inspected by Ofsted in April 2016. We were very pleased that the overall inspection judgment was that St. Chad's continues to be a good school.
Ofsted said:
The leadership team has maintained the good quality of education in the school.
The school has a caring community and inclusive ethos. Leaders and staff model the values that are at the heart of the school – respect, care and cooperation
There is a caring and nurturing culture in which every child is encouraged to flourish.
Members of the academy committee are supportive of the school and aware that they need to challenge leaders and hold them to account.
Pupils' safety is regarded as paramount in school and as everyone's responsibility.
Pupils who have special educational needs or disability make good progress.
Pupils leaving Year 6 reach standards that are above the national average in reading and mathematics. Standards are well above the national average in writing.
You can read the full report below:
Parent View
You can now share your views on our school via Ofsted's Parent View website. By sharing your views, Ofsted hopes you'll be helping the school to improve. You will also be able to see what other parents have said about us.

Religious Education Inspection
Our last RE Inspection was in May 2016, when we were delighted to receive an outstanding judgement.
The report commented:
St. Chad's rightly judges its worship and how well pupils contribute to and benefit from the Catholic life to be outstanding.
The pupils' behaviour in class and around the school is excellent.
Pupils clearly appreciate, and participate in evaluating the Catholic life and mission of the school.
The provision for Catholic life is outstanding. The school puts high value on pupils' faith development.
Pupils participate extremely well in the differing daily acts of collective worship and differing liturgies.
Leaders are outstanding in the way they promote the Catholic life in the local community and within the school so effectively.
You can read the full report below: